Bonjour and hallo my name is Richard. I am inter alia a Cuisinier et Patron, Consultant, Counselor. Well let´s get ready to rumble! More about my expertice in my meaningful online book is a Link. Here my top menu and wine recommendation also new cocktail, where all changes every 14 days 2018, before the weekend enjoy it, merci.
Now my cooking Entertainment with different fresh courses of the modern menu la cuisine régionale du marché mondial. I have all created them in new organizational structure la modern classic nouvelle cuisine. Now the contemporary slogan for Gourmet- Haute- Regional Cuisines.
En Cuisine, comme dans tous les arts, la simplicité est la le signe de la perfection.
In kitchens, as in all arts, the simplicity is the identification of perfection.
In Küchen ist, wie in allen Künsten die Einfachheit der Ausweis der Perfektion.
Attention I started in 2017 my new Menu- nouvelle Cuisine and Buffet Pages. First with 23 modern classic nouvelle cusine Menu2018 and 29 modern Menu 2017. Also one video from Paul Bocuse about his wonderful menu, trendsetter and century cook since 1965 with teaching maxim. All menus can be enlarged in the link:
https://www.gewerbedr.at/Menu2017.html
https://www.gewerbedr.at/Menu2018.html
Now my creative and tasteful new global modern classic nouvelle cuisine of the fresh market Link:
https://www.gewerbedr.at/NouvelleCuisine.html
Here my handwork in creativity and innovation in the bourgeois not luxury catering buffet in new- time layout with some pictures, visit my Link.
https://www.gewerbedr.at/Buffet.html
Thereof you see my different, creative modern menu also wild, vegetarian, vegan and normal dishes. All my dishes can be an new inspiration for you, because we never heard in life to learn.
What leads to a complete recovery for you?
Well a first class ambience with great innovative, creative food and beverage and emotions. Also the global best design of facilities and fittings decor and great equipment rooms and halls. Seasonal, regional, global fresh ingredients with gorgeous drinks and top service. All the wishes can be read by emphaty. Acurat the all around package Nature, Nature, Culture, Adventure...
Now the Group works as a learning and leisure destination in California. With property shares and ownership interest by Post Ranch Inn, Jean-Michel Cousteau Fiji Islands Resort, Hana Kai Maui Hotel, Sea Ranch Lodge. With stunning sea views and wonderful nature. It operates also a national park and a learning institute. Park Lodges, retreat centers are offer and Cavallopoint the lodge at the golden gate.
It has a natural restaurant and bar/ lounge, a healing center, great herbal atrium, a first class wine and olive oil center, own promenade and ample leisure paths. As well as event venues in different configurations. The profitable annual business plan includes great innovative programs on topics as environment, training of management, wellness, cooking, the arts and fitness with extensive landscape for many kinds of sports activities.
The 200,000 square foot project Cavallopoint on 45 acres in San Francisco Bay includes 142 rooms, 11,000 square feet of spa facilities, 15,000 square feet of event space of any kind. Make a round trip through the wonderful natural landscapes and sea views.
Let yourself be inspired and treat yourself to something! Now you have become curious? Click first on the Links and will be surprised:
https://www.cavallopoint.com/index.html or
https://www.postranchinn.com/ or
https://www.hanakaimaui.com or
You're gonna meet some gentle people there.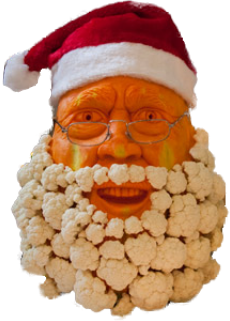 Thank you for visiting my Public Relations Page Entertainment Richard of Food and Beverage
1. Amuse Gueule besteht aus Tomatenkompott an frischen Käse Mousse mit Basilikum und Chiffonnade de jambo Cru Serrano Scheiben
Amuse Gueule consists of tomato compote of fresh cheese mousse, basil and chiffonnade de jambo cru serrano slices
2. Beluga Linsen Essenz mit Baharat und Vadouvan an geräucherter Aubergine Scheibe mit Koriander- und Bittermelonen Dips und Kerbel
Beluga lentils Essence with Baharat and Vadouvan on smoked eggplant slice with coriander and bitter melons dips and chervil
3. Dim Sum und Wan Tan sind aus Reisteig Pak Choi- Amarantfülle und Flaschen Kürbis- Gacfruchtfülle, dann eine Bohnenmehl Tasche als Spirale gerollt mit Niembaum Triebe und Okrafülle an Soja- Orangen- abrieb- Honig- und Ingwersauce
Dim Sum and Wan Tan are rice maked Pak Choi amaranth filling and bottles of pumpkin puree fullness, then a bean flour bag rolled as a spiral with neem tree shoots and okra fill of soybean orange, honey and ginger sauce
4. Geschmorte Ochsenbacke an Wurzelgemüse mit Bärlauch Espuma und Kartoffelnockerl und Panko Crumble
Braised ox cheek on root vegetables with wild garlic espuma and potato dumpling and panko crumble
5. Niedergar, glasiges Steinbuttsteak, scharf angebraten mit Hautkruste an Chorizoskalen und grüne Spargelspitzen und Julienne Lauchstreifen Primeur und Orangenbutter
Lower cooking, glassy turbot steak, spicy with skin crust on chorizo scales and green asparagus tips and julienne leek strips primeur and orange butter
6. Sous- Vide Rebhuhn Brust mit krosser Haut an Dattel Mousse auf Möhren- Bourbon Vanille- Karottencreme als Spiegel an rohen Fenchel mit Fenchelspitzen und Sauce Grand Veneur besteht aus Sauce Poivrade mit Johannisbeergelee vermischen und mit Rahm legieren
Sous- Vide Partridge Breast with crispy skin on date Mousse on carrots Bourbon Vanilla cream as a mirror of raw fennel with fennel tips and sauce Grand Veneur consists of sauce Poivrade with currant jelly and mix with cream
7. Sautierte Feigen an Zimt an Dattelkuchen Schnitte mit Litchi Sorbet auf Mürbteig- Erdnuss Crumble und Mangocreme mit Nelken als Spiegel
Sauteed figs on cinnamon on date cake slices with lychee sorbet on shortcrust and nuts crumble and mango cream with cloves as a mirror
Zu Tisch in La Garrotxa - Cuisines des terriors
> 2015 CHÂTEAU CLARKE LISTRAC-MÉDOC AOP
Ein trocken, kräftig und würziger Wein aus der Region Bordeaux von Baron Edmund de Rothschild. Die Rebsorten sind 80% Merlot und 20% Cabernet Sauvignon. Begleitet durch ein tiefes Purpurrubinrot. Der Duft in der Nase ist fruchtbetont mit Aromen von reifen Beeren wie Brombeeren und Johannisbeeren und dunklen Pflaumen. Dann Noten von Zeder, Eiche, dunklen Gewürzen und feine erdige Anklänge durch Moos und Unterholz. Der Geschmack betont die reife Frucht und Würze des Bouquets. Ist auch am Gaumen sehr schön präsent strukturiert, elegant und gestützt von sanft gereiftem Tannin und feiner Säurefrische. Besitzt 13% Alkoholgehalt und wird bei 16 Grad aus dem Weinbelüfter getrunken.
A dry, strong & spicy wine from the Bordeaux region by Baron Edmund de Rothschild. The grape varieties are 80% Merlot and 20% Cabernet Sauvignon. Accompanied by a deep purple purple red. The scent on the nose is fruity with aromas of ripe berries, such as blackberries, currants and dark plums. Then notes of cedar, oak, dark spices and fine earthy hints of moss and undergrowth. The taste emphasizes the ripe fruit and spice of the bouquet. It is also beautifully present on the palate, elegant and supported by gently matured tannin and subtle acidity. Has 13% alcohol content and is drunk at 16 degrees from the wine aerator.
> LE GAULOIS BRUT PREMIER CRU
Die Rebsorten 60% Pinot Noir und 40% Chardonnay aus Grand Cru und Premier Cru Lagen werden langsam zur Reife gelangt und verleihen dieser Assemblage eine cremige, üppige und nachhaltige Note. Ein sehr schöner Champagner, intensiv und reif aus den Ernten 2006 und 2007, die zum Teil im Eichenfass ausgebaut wurden. Eine gelb-kupferne Robe mit einer feinen, munteren und beständigen Perlenschnur. In die Nase steigen intensive, dichte Aromen von Honig und Nüssen, kandierter Orange sowie gerösteten Pinienkernen und Lindenblüten auf. Besitzt 12% Alkoholgehalt und wird bei 9 Grad aus dem Champagnerglas getrunken.
The grape varieties 60% Pinot Noir and 40% Chardonnay from Grand Cru and Premier Cru vineyards are slowly maturing and give this assemblage a creamy, lush and sustainable note. A very nice champagne, intense and ripe from the harvests in 2006 and 2007, which were partly expanded in oak barrels. A yellow-copper robe with a fine, lively and resistant string of pearls. The nose has intense, dense aromas of honey, nuts, candied orange, roasted pine nuts and lime blossom. Has 12% alcohol content and is drunk at 9 degrees from the champagne flute.
> Aperitif Martinez Cocktail
5 cl Sweyn Gabelbart Passion Gin, O,1 cl roter Wermut, 0,5 cl trockener Wermut, 0,5 cl Maraschino, 1Spritzer Angosturabitter, 1frische Orangenspirale. 65% Alkoholgehalt. Genau mit dem Jiggers messen und alle Zutaten mit Eis in den Shaker. Gründlich mit dem Barlöffel verrühren und in ein Vorgekühlte Coupe Glas mit dem Bar Sieb abseihen und mit einer frischen Orangenspirale dekorieren é voila.
5 cl Sweyn Gabelbart Passion Gin, O, 1 cl red vermouth, 0.5 cl dry vermouth, 0.5 cl Maraschino, 1 splash Angostura bitters, 1 fresh orange spiral. 65% alcohol content. Exactly measure with the jiggers and all ingredients with ice in the shaker. Stir well with the bar spoon and strain into a pre-cooled coupe glass with the bar strainer and decorate with a fresh orange spiral é voila.
Die genaue Weinkunde und mehr steht in meinem online book Kapitel C Punkt 2. Wie Lagerung und Erstellung, Kühlung, Weinbegriffe, Rebsorten und schon 50 internationale Cocktail mit Rezepturen und Mocktails Rezepte, wo alle 14 Tage im XI. Kapitel meines online Buch, ein neuer alkoholischer Cocktail Klassiker dazu kommt.
The exact oenology and more is available in my online book chapter C point 2. Such as storage and preparation, refrigeration, wine terms, grape varieties and already 50 international cocktail recipes and mocktails recipes, where every 14 days in the XI. Chapter of my online book, a new classic alcoholic cocktail comes along.
then Prost or Cheers or Santé or Cin cin or Salud or Skål