Bonjour and hallo my name is Richard. I am inter alia a Cuisinier et Patron, Consultant, Counselor. Well let´s get ready to rumble! More about my expertice in my meaningful online book is a Link. Here my modern nouvelle cuisine menu and wine recommendation also new cocktail, where all changes once a month and maybe it´s a stimulus for you, well enjoy it and merci.
Now my cooking Entertainment with different fresh courses of the modern menu la cuisine régionale du marché mondial. I have all created them in new organizational structure la modern classic nouvelle cuisine. Now the contemporary slogan for Gourmet- Haute- Regional Cuisines:
En Cuisine, comme dans tous les arts, la simplicité est la le signe de la perfection.
In kitchens, as in all arts, the simplicity is the identification of perfection.
In Küchen ist, wie in allen Künsten die Einfachheit der Ausweis der Perfektion.
Attention you look my new Menu la modern classic, nouvelle Cuisine and Buffet Pages. You can have a look at all my created modern, classic nouvelle cuisine menus with 7 dishes description on the respective year link below and also enlarge all. Maybe you will receive such a new stimulus for you. Also one video from Paul Bocuse on his last birthday, trendsetter, century cook since 1965 with his teaching maxim.
https://www.gewerbedr.at/Menu2018.html
https://www.gewerbedr.at/Menu2019.html
https://www.gewerbedr.at/Menu2020.html
Now my creative and tasteful new global modern classic nouvelle cuisine of the fresh market Link:
https://www.gewerbedr.at/NouvelleCuisine.html
Here my handwork in creativity and innovation in the bourgeois not luxury catering buffet in new- time layout with some pictures, visit my Link.
https://www.gewerbedr.at/Buffet.html
Thereof you see my different, creative modern menu also wild, vegetarian, vegan and normal dishes. All my dishes can be an new inspiration for you, because we never heard in life to learn.
What leads to a complete recovery for you?
Well a first class ambience with great innovative, creative food and beverage and emotions. Also the global best design of facilities and fittings decor and great equipment rooms and halls. Seasonal, regional, global fresh ingredients with gorgeous drinks and top service. All the wishes can be read by emphaty. Acurat the all around package Nature, Nature, Culture, Adventure...
Now the Group works as a learning and leisure destination in California. With property shares and ownership interest by Post Ranch Inn, Jean-Michel Cousteau Fiji Islands Resort, Hana Kai Maui Hotel, Sea Ranch Lodge. With stunning sea views and wonderful nature. It operates also a national park and a learning institute. Park Lodges, retreat centers are offer and Cavallopoint the lodge at the golden gate.
It has a natural restaurant and bar/ lounge, a healing center, great herbal atrium, a first class wine and olive oil center, own promenade and ample leisure paths. As well as event venues in different configurations. The profitable annual business plan includes great innovative programs on topics as environment, training of management, wellness, cooking, the arts and fitness with extensive landscape for many kinds of sports activities.
The 200,000 square foot project Cavallopoint on 45 acres in San Francisco Bay includes 142 rooms, 11,000 square feet of spa facilities, 15,000 square feet of event space of any kind. Make a round trip through the wonderful natural landscapes and sea views.
Let yourself be inspired and treat yourself to something! Now you have become curious? Click first on the Links and will be surprised:
https://www.cavallopoint.com/index.html or
https://www.postranchinn.com/ or
You're gonna meet some gentle people there.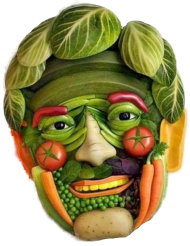 Thank you for visiting my Public Relations Page Entertainment Richard of Food and Beverage

1. Amuse Gueule besteht aus einer gefüllten Kaninchenkeule an Dijon Senf auf gebratenen Polenta an Sauce aus deren Knochen gezogen mit Génépi und Mangold
Amuse Gueule besteht aus einer gefüllter Kaninchenkeule an Dijon Senf auf gebratenen Polenta an Sauce aus deren Knochen gezogen mit Génépi und Mangold
2. Gelber- roter Linsen- Bulgursalat im Lauchmantel an rote Zwiebelringe, Petersilie und pochierten Entenei an Szechuan Pfeffer, Gundermann
Yellow-red lentil bulgur salad in a leek coating with red onion rings, parsley and poached duck egg with Szechuan Pefeffer, Gundermann
3. Hartweizengrieß Cannelloni mit Wildschwein und Reh- Farce an Rosmarin, Thymian, Piment als Rolle mit sautierten Tomaten-Concassée auf leichten Tomatenjus mit Veilchen und Karottenchutney, Vogelmiere
Durum wheat semolina cannelloni with wild boar and deer Farce on rosemary, thyme, allspice as a roll with sautéed tomato concassée on light tomato sauce with violets and carrot chutney, chickweed
4. Geräucherter Butternut Kürbis, Wasserkresse, Bittermelone an Guave Schaum mit frischen Beinwell
Smoked butternut squash, watercress, bitter melon on guava foam with fresh comfrey
5. Glasiges, gebratenes Kabeljaufilet an Zitronenthymian auf Tumbet an gebrtatenen Zuchinischeiben, schwarzen Pudding und Butifarra Krümel, Knoblauchsrauke
Glassy cod fillet with lemon thyme on a tumbet with fried zucchini slices, black pudding and butifarra crumbs, garlic mustard
6. Gegrillter rosa Kräuter Lammrücken an Fava Bohnen mit gebratenen Chicoree Wirsing Dips an Sauce Smitane mit geratenen Radicchio und Kerbelpesto, rote Rübendip, Sauerampfer
Grilled pink herb saddle of lamb on fava beans with fried chicory savoy cabbage dips on Smitane sauce with fried radicchio, chervil pesto, red beet dip, sorrel
7. Granny Smith Sorbet an Zitronengras Mousse an Pistazien Baiser Ringe und deren Creme, frischen Basilikumblätter, Matcha Baiser
Granny Smith sorbet with lemongrass mousse with pistachio meringue rings and their cream, fresh basil leaves, matcha meringue
Zu Tisch in Matera - Cuisines des terriors
> La Capitelle de Baronarques
Seit 1998 gehört die Domaine de Baronarques somit zum Rothschild-Imperium und profitiert vom großen Know-How der Eigentümer. Diese setzen im La Capitelle de Baronarques, dem Zweitwein des Hauses, einerseits auf die Bordeaux-Sorten Merlot, Malbec und Cabernet Franc sowie andererseits auf die im Languedoc beheimatete Syrah. Nach der selektiven Lese und sorgsamen Vinifikation der Trauben, reift die Cuvée für sechs Monate in Eichenholzfässern – und zwar von guten Bekannten: ein bis zwei Jahre alt sind die Fässer des Château Mouton-Rothschild, die dem La Capitelle den geschmacklichen Feinschliff geben. Das Resultat kann sich schmecken lassen: Ein tiefes Granatrot deutet die Reife im Holzfass an. Der Duft ist geprägt von intensiven Noten schwarzer Beerenfrüchte, Bergamotte und Marzipan. Am Gaumen ist der Wein weich und lässt sehr seidige Tannine und eine schöne Textur erkennen. Der lange, warmer Abgang passt wunderbar zum harmonischen Gesamtbild dieses Rotweins. Besitzt somit einen 13.0% Alkoholgehalt und wird dann aus dem Decander bei 18° getrunken.
The Domaine de Baronarques has been part of the Rothschild empire since 1998 and benefits from the great know-how of the owners. In La Capitelle de Baronarques, the house's second wine, they rely on the Bordeaux varieties Merlot, Malbec and Cabernet Franc on the one hand, and on the Languedoc-based Syrah on the other. After the selective harvest and careful vinification of the grapes, the cuvée matures for six months in oak barrels - from good friends: the barrels of Château Mouton-Rothschild are one to two years old, which give the La Capitelle the finishing touches. The result can be tasted: A deep garnet red indicates the maturity in the wooden barrel. The scent is characterized by intense notes of black berries, bergamot and marzipan. On the palate, the wine is soft and shows very silky tannins and a nice texture. The long, warm finish goes wonderfully with the harmonious overall picture of this red wine. It has an alcohol content of 13.0% and is then drunk from the decander at 18 °.
> 2007 Louis Roederer Cristal Brut Vintage
Die Rebsorten sind 58% Pinot Noir und 42% Chardonnay und 15% im Fass gereifte Weine aus Eichenfässer mit wöchentlichem Hefesatzaufrühren – keine Apfelmilchsäuregärung. Die Cuvée Cristal wird aus den Crus der Reimser Berge, des Marne-Tals und der Côte des Blancs erzeugt. 5 Jahre Reife im Keller und 8 Monate Lagerung nach dem Dégorgement. Vielmehr spiegelt sich die ultimative Feinheit der kalkhaltigen Unterböden des Anbaugebietes und die Konzentration der alten Rebstöcke wieder. Goldfarben mit leicht orangefarbenen und warmen Reflexen. Perfekte Bläschen, fein, regelmäßig und dynamisch. Klassisches, gleichermaßen elegantes wie diskretes Bouquet. Am Gaumen entfalten sich saftige, reife Früchte wie Williams Birne und leicht säuerliche rote Früchte wie Johannisbeere, mit Noten von warmem Gebäck und ofenfrischer Tarte Tatin. Nach wenigen Minuten im Glas entwickelt er Noten von weißer Schokolade und Haselnüssen, die vom Ausbau im Holzfass eines Teils der Weine ausder Ernte 2007 stammen. Das Nebeneinander von reifen, fruchtigen, säuerlichen und süßen Aromen mit gerösteten Nuancen aus dem Ausbau verstärkt sich im Laufe der Zeit und verleiht dem Wein ausgeprägte Tiefe. Am Gaumen fühlt er sich konzentriert an, es folgen reife Früchte. Die rauchigen Noten verlängern den Wein und seine natürliche Tiefe. Die Texturen sind seidig, samtig, fast schmelzend; sie umhüllen die Frische des Weins. Pudrige und salzige Nuancen machen sich am Zungenrand bemerkbar und wirken präzise und energisch. Am Ende dominiert ein Eindruck von Feinheit und Leichtigkeit. Besitzt einen 12% Alkoholgehalt und wird gekühlt bei 8°-10° getrunken.
The grape varieties are 58% Pinot Noir and 42% Chardonnay and 15% barrel-aged wines from oak barrels with weekly yeast stirring - no malolactic fermentation. The Cuvée Cristal is made from the crus of the Reims mountains, the Marne valley and the Côte des Blancs. 5 years of aging in the cellar and 8 months of storage after dégorgement. Rather, the ultimate delicacy of the calcareous subsoil of the growing area and the concentration of the old vines are reflected. Gold colors with slightly orange and warm reflections. Perfect bubbles, fine, regular and dynamic. Classic, elegant and discreet bouquet. On the palate, juicy, ripe fruits such as Williams pear and slightly tart red fruits such as currant, with notes of warm pastries and oven-fresh tarte tatin unfold. After a few minutes in the glass, it develops notes of white chocolate and hazelnuts, which come from the aging in wooden barrels of some of the wines from the 2007 harvest. The juxtaposition of ripe, fruity, sour and sweet aromas with roasted nuances from the aging process intensifies over time and gives the wine distinct depth. It feels concentrated on the palate, followed by ripe fruits. The smoky notes lengthen the wine and its natural depth. The textures are silky, velvety, almost melting; they envelop the freshness of the wine. Powdery and salty nuances are noticeable on the edge of the tongue and have a precise and energetic effect. In the end, an impression of delicacy and lightness dominates. Has an alcohol content of 12% and is drunk chilled at 8 ° -10 °.
> Aperitiv Tropical Heat Cocktail
50ml Beluga Noble Russian Vodka, 40ml Maracujasaft, 4ml Frischer Limettensaft, 40ml frischer Orangensaft. Alle Zutaten in einen Shaker geben, gut Schütteln und in ein Vorgekühltes Cocktailglas leereen, é voila.
50ml Beluga Noble Russian Vodka, 40ml passion fruit juice, 4ml fresh lime juice, 40ml fresh orange juice. Put all ingredients in a shaker, shake well and empty into a pre-chilled cocktail glass, é voila.
Die genaue Weinkunde und mehr steht in meinem online book Kapitel C Punkt 2. Wie Lagerung und Erstellung, Kühlung, Weinbegriffe und Rebsorten und schon 77 internationale Cocktail mit Rezepturen und 119 Mocktails Rezepte zum Testen.
The exact oenology and more is available in my online book chapter C point 2. Such as storage and preparation, refrigeration, wine terms, grape varieties and already 77 international cocktail recipes and 119 mocktails recipes of my online book, a new classic alcoholic cocktail comes along.
then Prost or Cheers or Santé or Cin cin or Salud or Skål